View web version | Unsubscribe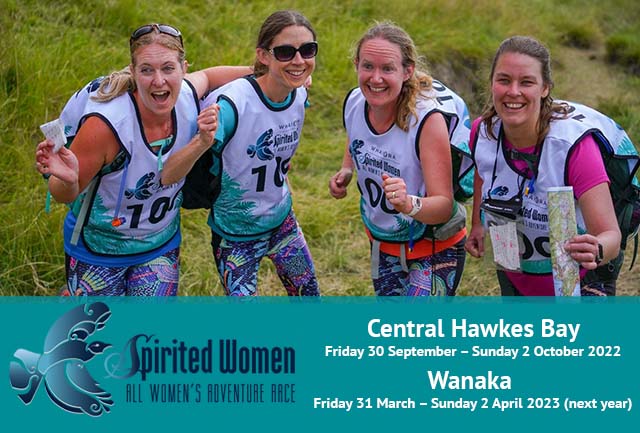 Hi Spirited Women,
Happy June! This month we have been working hard behind the scenes to welcome back many of our loyal partners who make this event so much better. We are also pumped to be welcoming a few new partners to the Spirited Women family so get behind them all and show your support.
To our first-time Spirited Women, we wish you all the best on your journey leading up to your first event. We know how daunting your very first adventure race can be, so we do our best to give you fun facts, link you to people who are providing skills sessions, and connect you to each other via our Facebook groups. Please use these platforms to upskill, ask questions and learn from each other.
To our loyal returning participants who come back year on year, we thank you for sticking by us, we know for sure that our next two events in Central Hawkes Bay 2022 and Wanaka 2023 will not disappoint! We hope you are overcoming the cold, wet weather and getting out and enjoying some awesome adventures. This edition is all about getting your equipment, gear and nutrition ready for our upcoming events in Central Hawkes Bay on October 1, 2022, and Wanaka 1st April 2023
To those who are sitting on the fence, there is still time to get fit and join us. If you are looking for an entry to either our Central Hawkes Bay or Wanaka events, then please go to our Looking for a team or teammate Facebook page.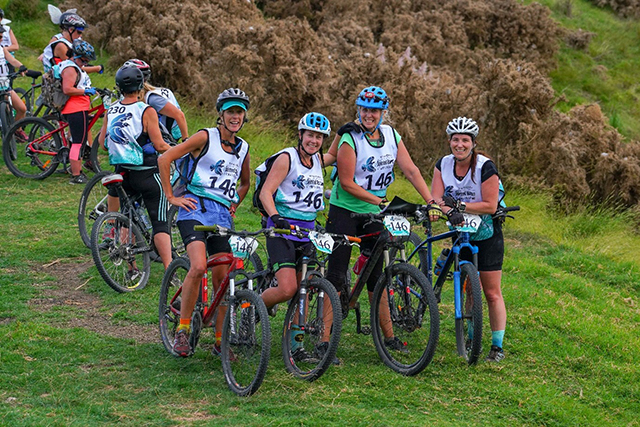 WE ARE THRILLED TO WELCOME BACK PATCHELL GROUP TO THE SPONSOR FAMILY
Encouraged by innovation, quality service, and their increasingly growing diverse workforce, Patchell Group knows how to transport goods (like our 40ft shipping containers loaded with kayaks, paddles, and PDFs) with care and ease! BIG thanks to the women who contribute significantly to their talented team! Teamwork makes the dream work! We can't wait to see the Patchell women out on the course in October. Patchell group also give us a Kathmandu Voucher worth $150.00 to give away as a spot prize at our awards ceremony. How good is that?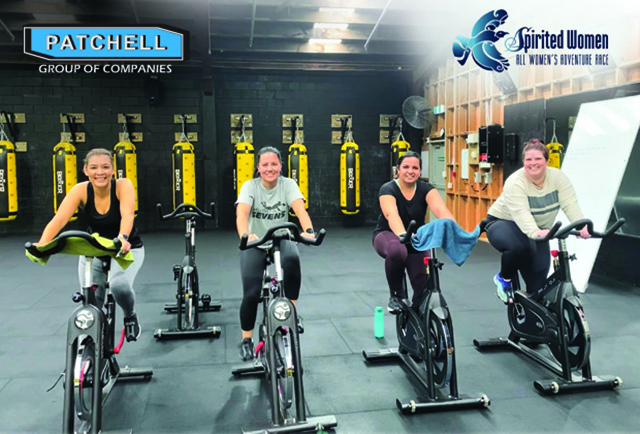 SPIRITED WOMEN WELCOME TAILWIND NUTRITION TO THE SPIRITED WOMEN FAMILY
We're super excited to have Tailwind Nutrition on board as our course nutrition sponsor for our 2022 and 2023 Spirited Women events.
Tailwind Nutrition's Endurance Fuel gives you easy-to-use, complete nutrition to fuel​​ your ​training and your race! Tailwind ​comes in 8 amazing flavours (including 4 caffeinated) and ​when mixed with water, it provides​​​ you with all your calories, electrolytes and hydration. ​It's simple to use ​and tastes fantastic!
On event day two of our aid stations will be stocked with Tailwind's Mandarin flavoured Endurance Fuel, so make sure you have your bottles or cups ready to rock and we'll top you up and together with Tailwind get you through to the finish feeling energised and strong!
Don't forget the golden rule though… Nothing new on race day! So grab yourself some Tailwind Nutrition Endurance Fuel sticks (we'll be serving up the Mandarin flavour on course) from their online shop and give them a try. Use our sponsor code (sw10) and save 10%
If you need help with how to use Tailwind or have any questions at all, follow them on Facebook and Instagram for all the details.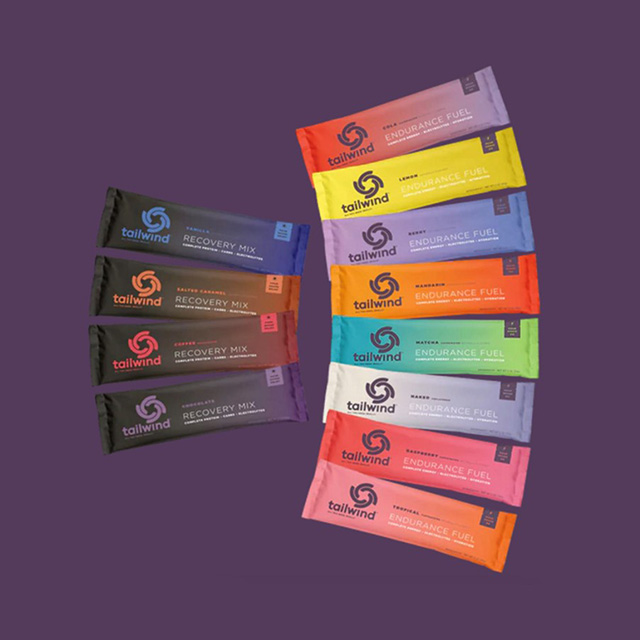 BECKY CLARKE FROM FURTHER FASTER TALKS ABOUT THE DAUNTING TASK OF PACKING ALL THAT COMPULSORY KIT!
If you are new to the Spirited Women adventure racing events, the compulsory gear list can be a bit daunting. So you hit the shops to start ticking off that list and you make yourself a fine collection of gear. Now you are starting to feel like a real adventure athlete! As race day approaches you to ask yourself… how do I fit all this gear into this tiny pack? Great question! Here are some tips that you may find helpful.
Invest in a good pack. A good quality, comfortable pack will last you years and make your adventures easier. Try it on and run around the shop. Jump up and down, swing your arms and stuff it with all your gear, or our pack weights to see how it feels full. Plenty of pockets to stash sandwiches, bars, gels and lip balm is a must.
Keep it light. Purchasing lightweight gear saves so much space and weight. Big chunky thermals and waterproof jackets can be heavy and difficult to pack. I use the Montane Minimus Jacket which only weighs 190 grams! Look at a high-performing mid-layer, that keeps you warm, but is not big and bulky. Waterproof pants are often recommended, and when you need them, you really need them!
It's a game of Tetris. Be clever when you are packing, don't just stuff it all in. My vest pack doesn't have a padded back so it's super light and moulds to my back. If I stuff all my gear in it doesn't fit efficiently and feels lumpy. So I carefully pack it with the waterproof jacket and waterproof pants folded at the back of the bag and then I roll the smaller items up and stack them tidily. Taking the time to do this saves space!
Take time and care to pack your pack. You don't want a spewing waterfall of gear when you are mid-race! Valuable time can be lost if you are fumbling and looking for gear! ROLL IT UP TIGHT AND MAKE IT EASY TO FIND
Keep it dry. Use a dry bag inside your pack to keep all your gear dry. Some events have compulsory gear checks throughout so I use a clear re-sealable bag. It keeps everything dry and if you can point to the items through the bag it saves so much time! Squeeze all the air out before you do the zip up and it works like a vacuum bag. A snap-lock bag is perfect for the cell phone.
Don't Double Up. You are doing this race in a team – so make sure you split the compulsory items that you only need one of the per team – like the first aid kit. Also, have one person carry chews and goos and another carry trail bars etc and have them handy… That way you don't have to waste time on the course searching in 3 bags for enough food for everyone. When you decide to eat one person can grab them out of one bag easily for the whole team.
Check out the rest of the blog here and you can even watch a video of how to pack your gear.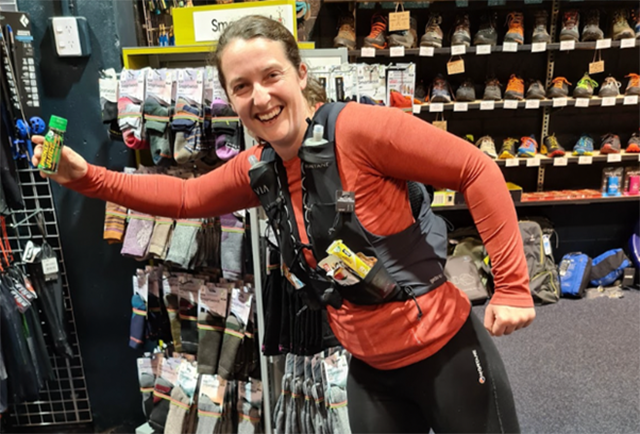 GIVEAWAY !! TWO FREE BIKE CRAFT MOUNTAIN BIKE SKILLS CLINICS VALUED AT $148 EACH !! BE IN TO WIN
Paula Pietersma is a World Masters Champion and Certified MTB Coach.  Paula created Bike Craft to enable more people the opportunity to give mountain biking a go and to provide an avenue for those already riding to upskill and refine their technique in a safe and supportive environment.
Spirited Women's Bike Craft Clinics are tailor-made for Adventure Racing.  Paula focuses on the types of terrain you will encounter and equips you with the skills that you will need to ride these safely and with added confidence.  No need to be afraid ladies – take this opportunity to upskill, achieve some personal goals and make your ride a whole lot more fun…we will challenge you, but within your limits.
Paula will also show you how to make quick repairs to your bike and give you tips to help support your teammates on the MTB sections.  Clinics are followed up with a Zoom session to answer any burning questions you may have pre-event day.
To go into the draw to win a free Clinic you must be currently entered in our Central Hawkes Bay 2022 event or our Wanaka 2023 event. Simply go to the Spirited Women Facebook page, find the Facebook post about this prize draw, name the primary locations that Bike Craft is based year-round in the comments AND ALSO, follow Bike Craft on Facebook
Entries close Friday 8th July.  (Note: if you have already registered and won a free clinic you will be reimbursed) Winners will be notified by Facebook message.
Upcoming Clinics:
Taupo – Saturday 23rd July
Hawkes Bay – Saturday 30th July
Auckland – Sunday 7th August; Wellington – Sunday 28th August.
Register at: https://bikecraft.co.nz/pages/spirited-women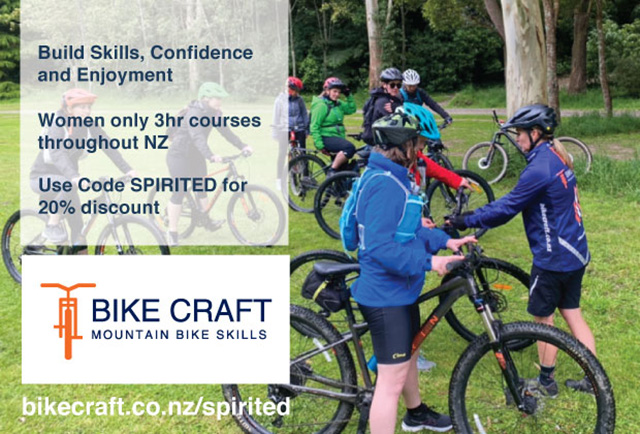 TIPS ON PACKS, SPOT PRIZE DELIGHTS AND STAYING HYDRATED WITH CAMELBAK
Getting the right pack is important for adventure racing. Check out the range of packs from our supporter Camelbak, they are supplying us with six Octane 9 packs for spot prizes at each event. Come along to the Spirited Women awards ceremony to be in the draw to win one of these.
The Octane packs are built for trail running and fast-paced hiking, the Women's Octane 9 is designed specifically for women. The best-in-class Crux reservoir holds 2 litres of water, but if you need to carry more, stash a Quick Stow flask in one of the specifically sized harness pockets. Designed just for women, the harness allows your gear placement to be customized with the use of upper and lower pockets so you can carry your water and fuel where it's most comfortable. The stretch overflow on the back is perfect for a rain shell or extra layers while attachment points allow you to secure trekking poles, or additional gear. For trail runs, hiking, or run commuting to the office, the Octane 9 has you covered.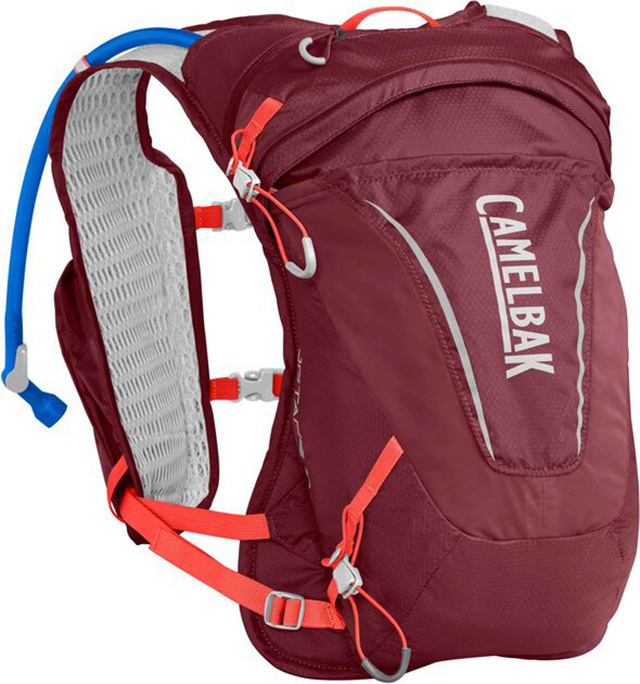 SOME GREAT ADVICE FROM ZEENYA CLOTHING ON HOW TO RELOCATE YOUR TEAMMATES
Find your teammates no sweat! Picture this – it's the 3rd to last checkpoint and one of your teammates has just thrown away her bike and jumped through the bushes to click the card. There's a rush of teams around you and everyone's wearing black tights and a Spirited Women bib. You spend moments asking yourself is it her every time someone else pops out of the bush. Want the sure-fire way to know it is her? Wear colour. Know your teammates anywhere when you're dressed in Zeenya clothing. The latest range of colours for winter training is online now www.zeenyaclothing.com. Colour up your team with Zeenya and stand out from the crowd!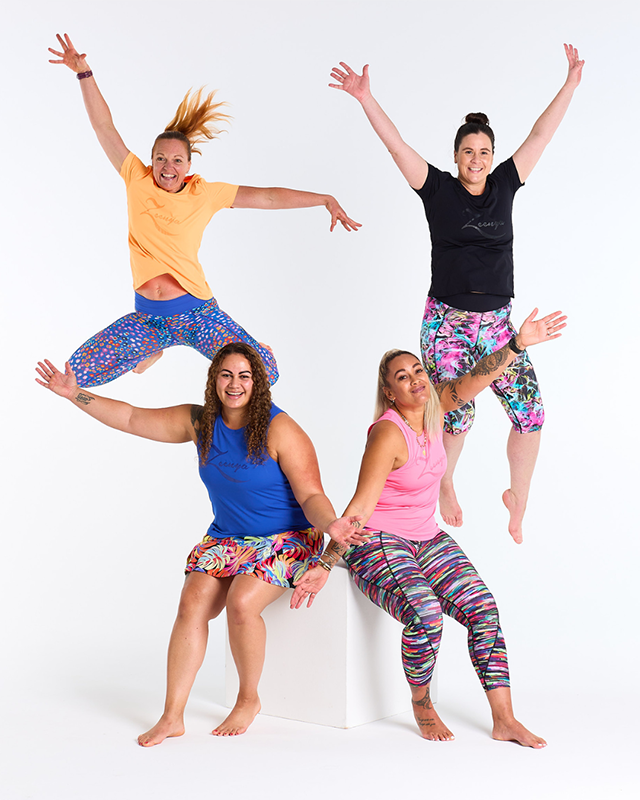 SPIRITED WOMEN ARE STOKED TO WELCOME RAB TO THE SPIRITED WOMEN FAMILY
Good quality lightweight equipment is the key to staying safe in the outdoors. As we often say there is no such thing as bad weather just bad clothing choices. The Eco Downpour Jacket is the perfect lightweight and packable waterproof jacket for trail running, hiking and adventures.
Made from recycled 2.5 layers Pertex® Resolve fabric with DWR treatment gives highly breathable protection and is Rab's first mono-polymer jacket with 20,000mmHH waterproof performance. Using a polyester outer and membrane means that in addition to being 100% recycled, it also has the future potential to be fully recycled at the end of its life.
The adjustable hem and cuffs, and pit zips allow you to tailor the fit and ventilation according to conditions. The two-way adjustable hood gives reliable visibility, and the zipped pockets are large enough to stash a map.
Check them out here.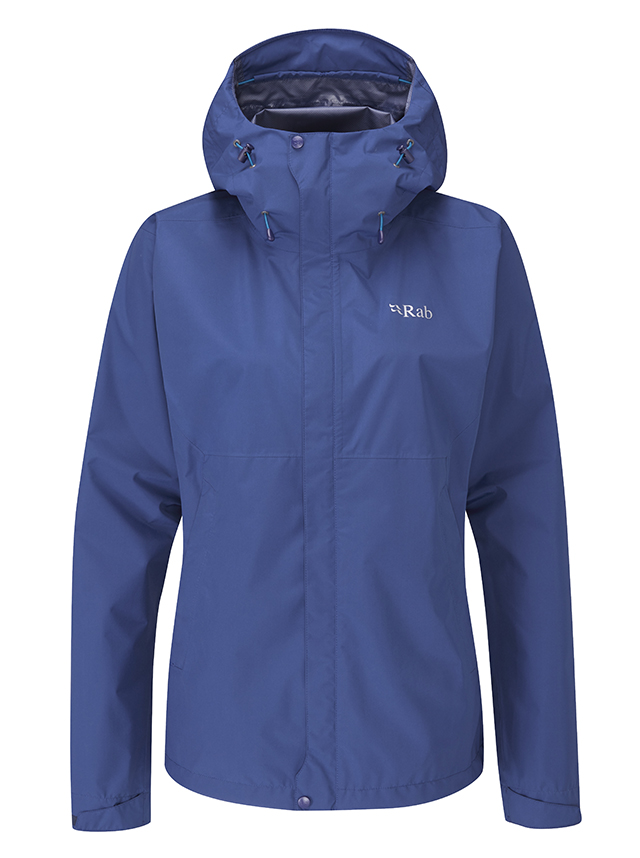 A NON-EVENT RELATED TIP FROM SISTERS WINES ON WINE GLASSES AND SERVING TEMPERATURES (well, wine is umm nutrition…?!)
Wine temperature.
Full-bodied reds are best served between 16°C and 18°C, while a lighter style, like our pinot noir, shines at 12°C to 14°C. But it's all about what tastes and feels right for you – so serve at the temperature you enjoy (which can include slightly chilled in summer) and without having to find a thermometer!
The shape and type of glass really do make a difference.
A large glass does provide a more fulfilling wine experience. Not because you pour more in it – should only pour to about a third – but because you can swirl the wine around so when you stick your nose in the aroma is more pronounced due to the increase in surface area.
The Sisters Wines are wine for women like you who do extraordinary things, every day. Overall winners of every category in both the Central Hawkes Bay and Wanaka events will receive Sister's wines as part of their prize packs. Nom nom.
Did you know you can buy The Sisters Wines, online? Check them out here.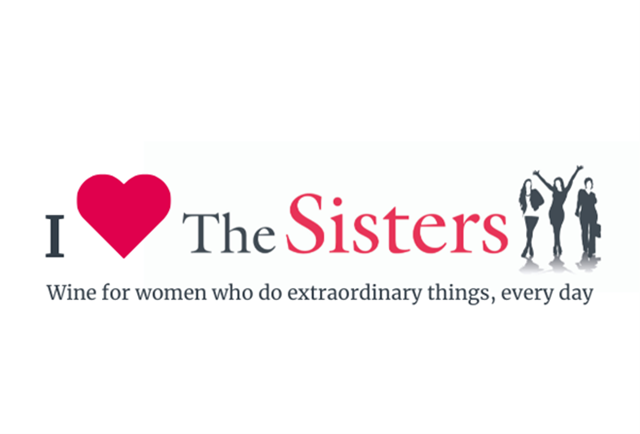 WIN A WOMEN'S ADVENTURE RACE SKILLS WEEKEND COURSE WITH ADVENTURE RETREATS!!
Do you want to learn adventure racing skills fast and be confident for your next race? Then get in the draw to win a spot for yourself. Tell us why you need to do the course and which location you'd prefer (Auckland, Kapiti or Taupo) and you could win a spot on that course.
These weekends cover:
Navigation skills on foot and bike
Navigating in the dark
Mountain bike skills sessions
Mountain bike maintenance and repairs
Gear choice and preparation
Training and race nutrition
Training schedules
Team roles
Transitions
Head to AR Skills Weekend to find out all about these weekends
To go into the draw to win a free Clinic you must be currently entered in our Central Hawkes Bay 2022 event or our Wanaka 2023 event. Simply go to the Spirited Women Facebook page, find the Facebook post about the NZ Adventure Retreats prize draw, Tell us why you need to do the course and which location you'd prefer (Auckland, Kapiti or Taupo) in the comments and you could win a spot on that course. Entries close June 30th.   Winners will be notified by Facebook message.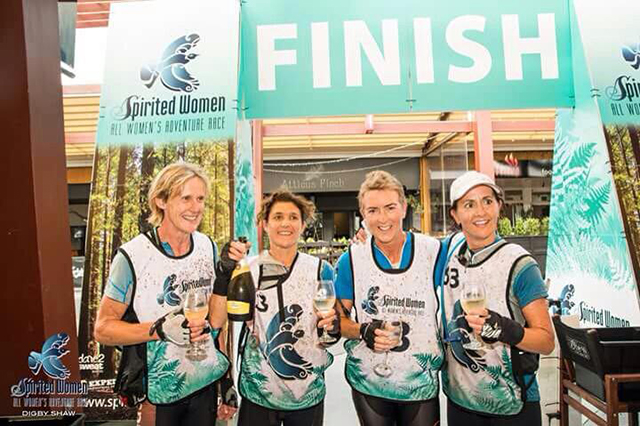 PARTING WORDS FROM US
We are working hard to sort through all the logistical repercussions of postponed events and are also getting excited about what we have bubbling in the pipeline to keep you all smiling and participating in the wonderful sport of adventure racing.
We encourage you all to stay connected and to help each other to stay fit and motivated over the dark and cold winter months. Remember that preparation and planning make for perfect performance. The better prepared you are the more enjoyable your event experience will be.
Check us out on Instagram now 😊
Kindest regards, Neil, Katrine and Debbie  
THINKING OF ALL OUR WONDERFUL EVENT SPONSORS
Finally, we would like to say that undoubtedly the best way you can show appreciation for the wonderful event sponsors who have got behind this fantastic event is to choose to purchase their brands when shopping. Thank you.