View web version | Unsubscribe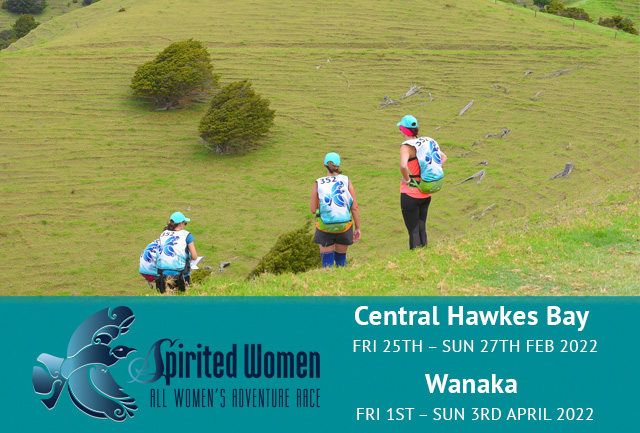 Dear 2022 Central Hawke's Bay Spirited Women,
We know you are all eagerly awaiting this news. Thanks for being patient with us.
As we are sure you are all aware, the entire country is currently in the RED traffic light system. We have spent many hours poring over the requirements for Outdoor sporting events in the Red Traffic Light Covid-19 Protection Framework and liaising with other event directors, key stakeholders, key contractors and landowners and we believe we can run the Spirited Women Central Hawkes Bay event with some vital changes to our normal operations on the date of February 26th. The Government Covid Response Framework (Traffic Light System) is designed to help the nation continue to move around, learn and work in a way that minimizes the potential spread of COVID19. It is not designed to stop events, but simply to make sure events are managed well at the different colours.
However, as we well know the protocols and regulations could change anytime between now and the end of February so we may still need to postpone to a date in Spring. If we are forced to postpone by any of the following scenarios, then we will set a new date in Spring 2022 and communicate that date to you as quickly as we can. These are the scenarios that could still force a postponement:
The Government imposes changes to the guidelines for outdoor sporting events under RED
The Government imposes travel restrictions that significantly restrict travel for participants, staff and contractors
Air NZ services are severely impaired, significantly restricting travel for participants, staff and contractors.
The Council & District Health Board (DHB) issue new advice
In light of this uncertainty, we suggest you contact your accommodation provider and ask if they would be willing to transfer your booking across to a Spring date (tbc) if this becomes necessary.
The current refund policy is still in play and no refund is available at this time however, should we postpone, all current entries will be automatically transferred to the new date.
So what this all means is we are still planning to deliver the CHB event 25th – 27th February with the new format outlined below unless one of the four scenarios outlined above comes into play. 
If we can go ahead as planned, we will be making the following changes to the event delivery. Please make sure you have read and understood all the points below:
Supporters and Spectators will be prohibited from attending the event.
If you are unwell, please do not attend.
All participants must be fully vaccinated.
Team Captains will need to pre-book a Registration-Expo slot in advance. Slots will be available every 20 minutes between 2pm – 9pm, (note the new extended time frame) and cater for 22 teams. Captains need to be sure all four team members can attend at this time. Bookings can be made through the team captain's EventPlus profiles from 7am on Tuesday 8th of February.
All four team members will need to attend the Registration–Expo together. My Vaccination Passes and a form of photo identification (i.e., Drivers License or Passport) will be required by all and will be verified by our staff. Face Masks must be worn by all.
Once vaccination passes have been verified one team member will be allowed to collect the team box. All Maps & Race Notes will be contained in this box.
The course is entirely on Private Property. Any entrants spotted on the event course between 2:00pm on Friday 25th February and their allotted Vehicle Arrival & Parking Time on Saturday 26th February will automatically forfeit their right to participate.
Race Notes will contain all briefing information (note: if you have any questions which the answer is not either in your race notes or on the website, these can be emailed to us and any late information we feel pertinent to communicate to teams will be done so via a group email to all entrants and on the start line).
Spot prizes will be pre-drawn and handed out at registration
Waves will be limited to 22 teams or fewer (to keep the gathering to fewer than 100 people with Event Staff and Contractors) and staggered every 20min.
It is mandatory for Personal Face Masks to be worn between leaving your parked vehicle and your wave start, and from finishing to returning to your vehicle. Masks must be carried by each entrant throughout the race. Masks must also be worn by all team members when Transitioning and attending Mystery Activities.
Hand sanitiser is now a compulsory gear item to be carried throughout the event by each entrant and competitors are to use it anytime they feel they need to.
Paddling gear will be disinfected between waves.
All staff and marshalls on course are double vaccinated. They will be wearing masks and socially distancing themselves from participants.  Verbal instructions will be given and support provided when necessitated.
When you come across another team on course, please respect social distancing rules and space yourselves out and/or pass appropriately.
Upon finishing, all teams must immediately put on their Face Masks, hand in all race bibs, their team timing transponder and control card(s) in the finish chute.
Collection of your finishers glass and complimentary drink will be contactless.
Teams will be asked to not linger at the finish to keep those there to fewer than 100 people at any one time. Move on through, order & pick-up what you need, collect your bikes, return to your vehicles and depart in a smart & efficient manner.
The results will be posted on the results page on the Spirited Women — All Women's Adventure Race website on Sunday morning.
The Awards Ceremony will be cancelled. Captains from teams placing in the top three in their age division and top three in their category overall are asked to collect their team's Performance Awards from the Spirited Women event trailer outside the Pettigrew Arena between 9:30am & 11:00am on Sunday 27th February. Please bring Photo ID.
Please know that we have turned ourselves inside out over this decision, so we ask that you are patient with us moving forward. We do not have a crystal ball and cannot see into the future, but we are doing our best with the current information available to us.
We once again thank you for your support and understanding at this difficult time. Our final e-news and final event information update will be coming to you 10 days prior to the event on Wednesday 16th February. The Spirited Women team are looking forward to seeing you all on the 25th February.
Kind regards,
Neil, Katrine and Debbie