View web version | Unsubscribe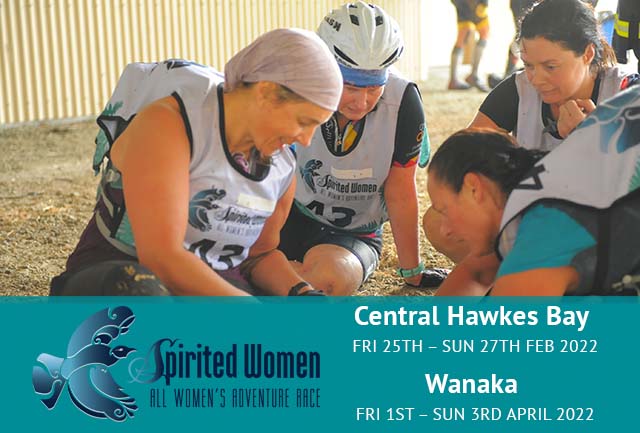 Happy New Year Ladies!
We don't want to freak you out at all, but there are a little over five weeks until race day for our Central Hawkes Bay teams and ten weeks for our Wanaka teams… are you ready to do this?
This month's e-news is all about planning and preparation for our Spirited Women. We all know that good planning and preparation add to the overall event experience. SO… it is time for you to confirm your travel/accommodation arrangements, get your bike serviced and sorted and have a checklist of things to do before event day.
It is time to start thinking about what equipment you need, what backpack you are going to use, what gear you're going to carry, how you're going to hydrate and fuel yourself, and what you're going to wear on race day. Keep reading for some top tips from our event partners on how to be better prepared on the day.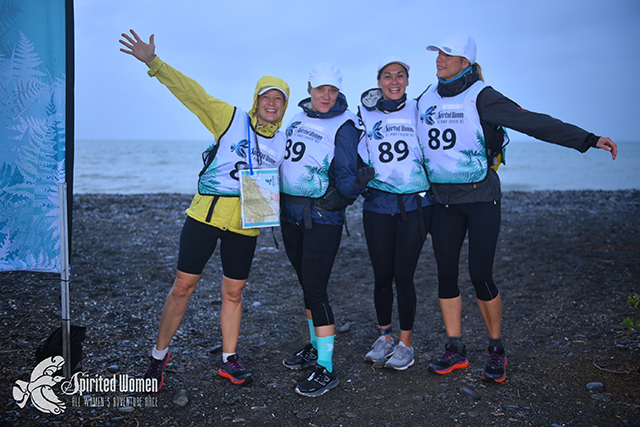 A MESSAGE FROM CENTRAL HAWKES BAY TOURISM
The countdown is definitely on now and it's not long 'til you'll be absorbed by the beautiful winding roads, rolling hills and miles of coastline here in Central Hawke's Bay. Planning and preparing for your trip is made easier with centralhawkesbaycation.com. Still stuck for where to stay? Where the best food spots are? Or activities to do in that spare time during your stay? Don't worry, we've got you covered. The ultimate Baycation is one in the rural Hawke's Bay. Nearby beaches, rural eco-lodges, and beautiful fresh food to serve are all on our doorstep. Arriving early or staying longer, plan your Central Hawke's Baycation here​​​​​​.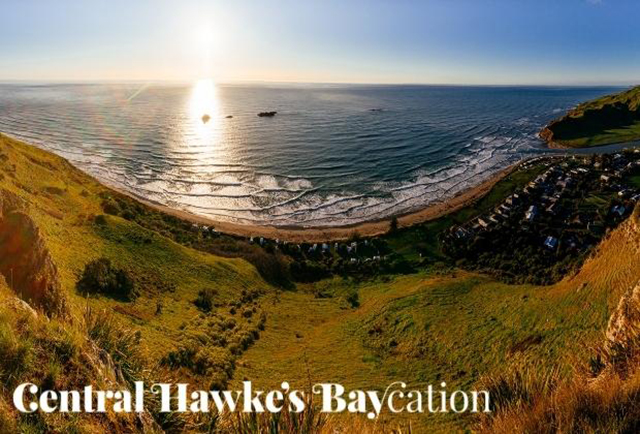 COURSE UPDATE – CENTRAL HAWKES BAY
For the 2022 Central Hawkes Bay Spirited Women – All Women's Adventure Race, all Intro Course teams will have 4 stages and 1 Mystery Activity, Short Course teams will have 6 stages and 2 Mystery Activities! The Medium Course teams will have 6 stages and 3 Mystery Activities, and the Long Course teams will have 6 stages and 4 Mystery Activities!
Still sitting on the fence? Don't miss out sign up today here!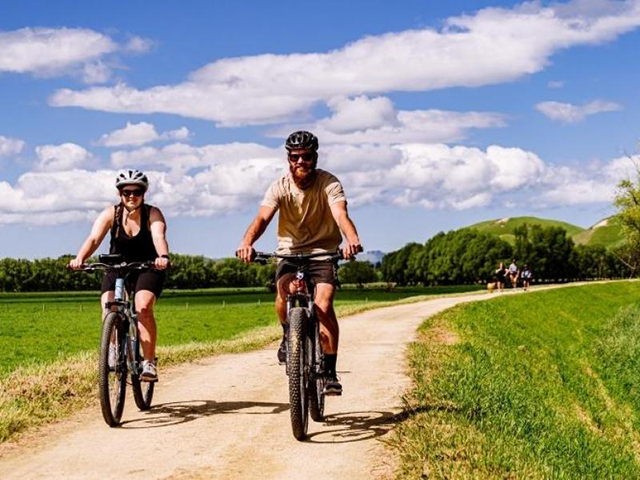 COURSE UPDATE – WANAKA
For the 2022 Wanaka Spirited Women – All Women's Adventure Race, all Intro Course teams will have 4 stages and 1 Mystery Activity, Short Course teams will have 5 stages and 2 Mystery Activities! The Medium Course teams will have 9 stages and 3 Mystery Activities and the Long Course teams will have 9 stages and 4 Mystery Activities!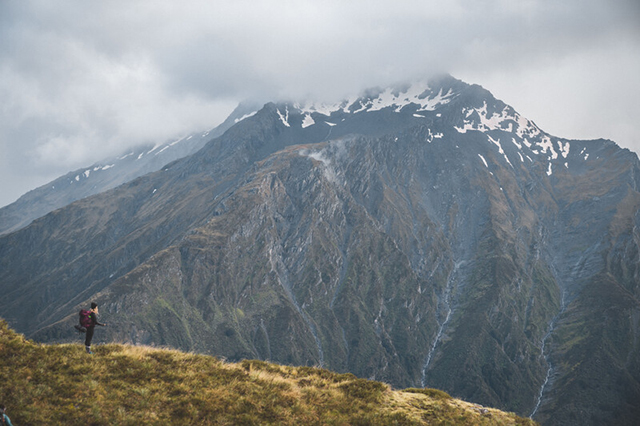 BE PREPARED! GET THE RIGHT EQUIPMENT!
Backpacks – All team members need a suitable, comfortable pack big enough to carry all personal and team compulsory gear, plus water and nutritional supplies, and sometimes trekking shoes, for the duration of the event. We recommend Camelbak packs for the Spirited Women events. Check out their store finder for NZ suppliers. Having pockets at the front of your pack for food is a good idea, as it means you don't have to stop and take off your pack to eat. This means you are more likely to eat regularly and stay fuelled for the duration of the event.
Mountain bike – Everyone needs a mountain bike. Please make sure you get your bike serviced at a bike shop a few weeks before the event to minimise the chance of mechanicals out on the course. There is nothing worse than discovering your brakes are jammed on, or your gears don't change, on event day.  Each team must also carry tools to fix the necessary running repairs. Make sure someone in your team knows how to fix a puncture and a broken chain.
Cycle helmet – In line with NZ Law, it is compulsory for everyone to wear a NZ safety approved cycle helmet when riding your bike.
Bike lights – In line with NZ Law, a front (white) and rear (red) light are both compulsory:
A rear red light must be fixed to the mountain bike. Please make sure you secure this well. It is advisable to use a little tape to ensure the light does not rattle loose from the holder and come off whilst riding.
A white light must be fitted facing the direction of travel. This could be fixed to the handlebars or helmet. The headlamp (also a compulsory item) mounted to a rider's helmet will suffice for the front light
Footwear plus a motivational note from Salming NZ – Alright Spirited Women, its planning and preparation time. Let's dust off those shoes if you haven't already and start getting out and about. Routine is key so scheduling time to train is important. Personally, I like getting out each morning. I set an alarm put my shoes on and go. Whether it's a run, a walk or simply a recovery jog, I get it done first thing in the morning. A lot better in the summer. And remember what the famous quote says … "It's not the will to win that counts – everyone has that. It's the will to prepare to win that makes a difference.' Vince Lombardi. All the best everyone. Holly Team Salming. Having a good off-road shoe can make a huge difference to your performance and enjoyment of the event. You need something that will grip in any condition. Check out the range of Salming outdoor shoes here.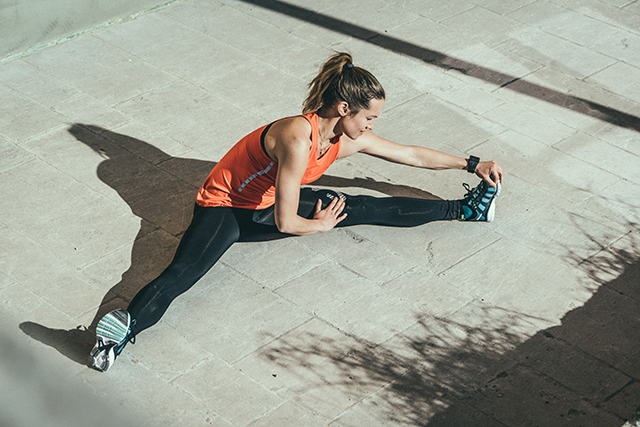 COMPULSORY GEAR
Now is the time to ensure you have all the mandatory gear. Prior planning is the key to success! For more detailed information on the mandatory gear list, please see the website here. This gear is for your safety and the safety of your team. If something goes wrong out there, or if the weather turns nasty, you will be thankful for having this gear. Check out the range at Further Faster for all your compulsory clothing needs. Their motto is to help outdoor folk lead a life of adventure by providing quality gear for both humans and dogs. If you are looking for top-quality lightweight gear to add to your Spirited Women – All Women's Adventure Race compulsory gear kit but don't know where to start, then look no further. Get over to their website to check out their women's adventure racing gear page.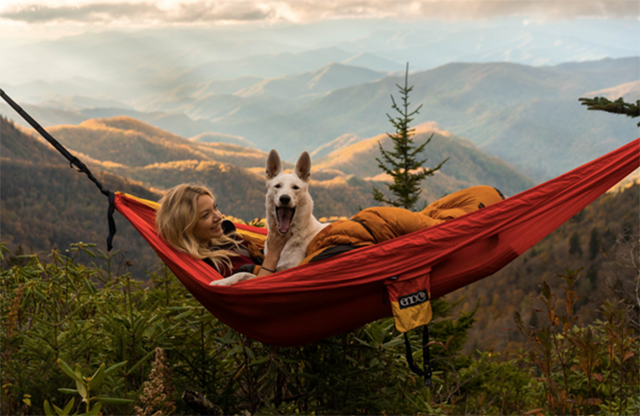 WHAT ELSE DO I NEED…?
Beyond your body fitness, there's a lot of details to be cared for ahead of the upcoming adventure event.  This is the perfect time to get your skincare sorted, to try it ahead of race day so that you know it performs, and to know it's light, robust and won't sting your eyes.
For my first Spirited Women race as a participant, I plan to be at the South Island event, but will not be at the North Island one. So, this year our online shop is the best place to get sorted for the products you want to try or need to re-stock ahead of race day.
Check out our outdoor skin range here. Use the code below to get an awesome discount available to ALL our Spirited Women!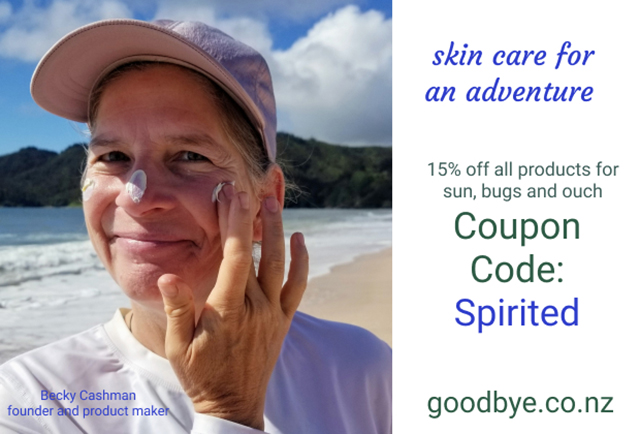 WHAT TO EAT AND DRINK
All women are required to carry adequate nutrition for the completion of the entire race, and adequate hydration between places water can be topped up.
Nutrition – We recommend you eat something at least every hour whether you feel hungry or not to keep up your energy levels. Our favourite snack is the snack range by One Square Meal. OSM® stands for One Square Meal®, reflecting their commitment to making real food with real nutritional benefits. OSM have a complete range of Snack Bars to fuel every part of your day from Activities & Adventures through to your Everyday & Lifestyle choices making them perfect for a long day out on the Spirited Women – All Women's Adventure racecourses. All OSM products are proudly made in New Zealand.
Make sure you store your snacks in your Kai Carrier re-useable pouches to save on glad wrap or plastic bag usage. Remember to train on the food you intend to race on, so your stomach doesn't get a shock on event day ?
Hydration – Thought about how you will stay hydrated on race day? It's a good idea to test out anything you're planning to eat or drink on race day in training, so your body is familiar with it.  Nuun will be on course to keep you hydrated and is available in a range of great-tasting flavours from your local sports retailer. If you haven't already, now is a great time to try it out!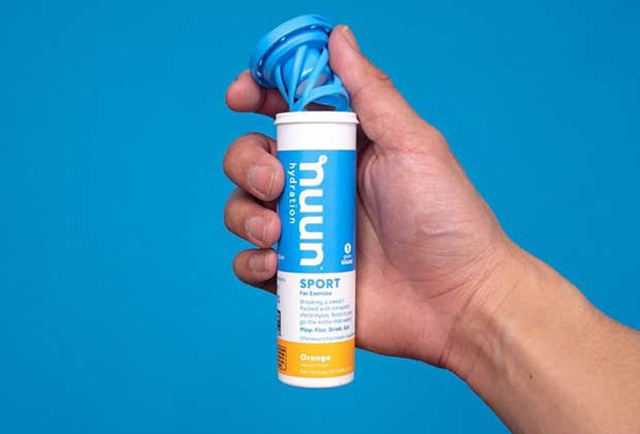 WHAT TO WEAR?
Obviously, comfort should be top of mind and luckily, we have got a bunch of partners who have the perfect race kit options for you to wear whilst taking part in the Spirited Women – All women's Adventure Race. We recommend you check out the Ground Effect cycle clothing range and the awesome and super colourful Zeenya Clothing Sports Range for all your on-event clothing needs.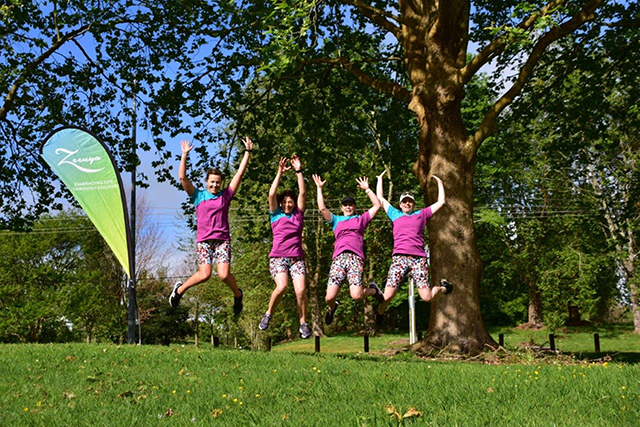 TIMETABLE – VERY IMPORTANT
To assist with your event weekend planning, firstly go online to your team registration and check that your teammates are all signed up to your team. Then please go to the event timetable on the website for the South Island here and the North Island here. This page has event timings, bike drop details, wave starts, and locations so please make yourself and your team very familiar with this page. We guarantee that it will make your pre-event experience so much more relaxing.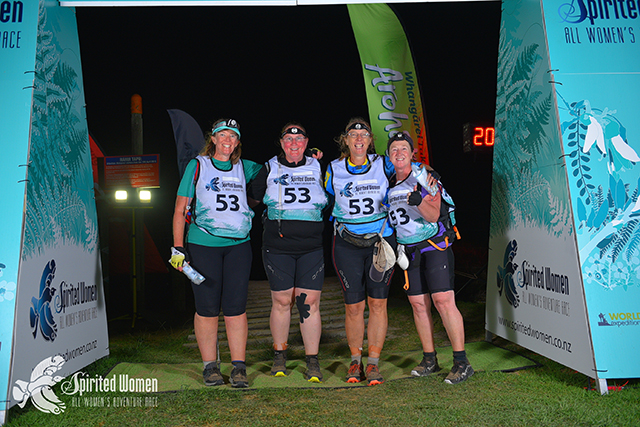 KEEPING YOU IN THE KNOW ON THE WITHDRAWAL AND REFUND POLICY
Due to the outgoing payments, we need to make in the lead up to the 2021 Spirited Women – All Women's Adventure Race event; please appreciate the changing deadlines around the amount of refund you receive. To be as transparent as possible, we will be giving you updates on the refund percentage as it decreases.
Central Hawkes Bay refunds
25% Refund – teams withdrawing before 25th January 2022*
Wanaka refunds
50% Refund – teams withdrawing before 1st February 2022*
25% Refund – teams withdrawing before 1st March 2022*
No refund will be given after Monday 28th February 2022.
*Excludes the value of any partial credit/discount code used.
*Less $40 NZD admin fee
Please see the website for more information here.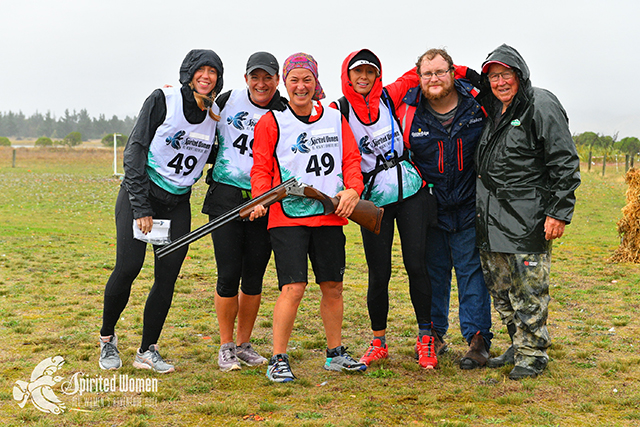 IMPORTANT CHANGES IN RESPECT TO THE GOVERNMENT NEW COVID PROTECTION FRAMEWORK & REGULATIONS NOW IMPOSED ON THE EVENT INDUSTRY
From Friday 3rd December 2021 a new Covid Protection Framework came into effect which has associated Government restrictions imposed on the Event Industry sector which we are legally required to follow.  This means that all our event staff, contractors, marshals etc working on the Spirited Women Adventure Race's in 2022 must be double vaccinated. Furthermore, as the Spirited Women Adventure Race has greater than 100 entrants, we are required to sight all entrants' My Vaccination Passes and have the right to ask for identification to verify these. With our event company abiding by the new laws placed upon the Event Industry, individuals who are not vaccinated will not be able to attend the Spirited Women Adventure Race. Also, under these rules Spectators will not be permitted in the event village or on course.
We will make the final decision on how to proceed with our CHB event at 5pm on Thursday the 3rd of February 2022 (three weeks out from the event). Likewise, the final decision on how to proceed with our Wanaka event will be made at 5pm on Thursday the 10th of March 2022 (three weeks out from the event).
Should the decision to postpone either event be made, we will inform all entrants of our decision by email.  If, however, these dates pass and you have not received an email, please assume the event is still going forward with some changes.
Please make sure you have read and understood our COVID plans here.
We sincerely hope the above information addresses our event company's new legal obligations and openly & honestly details how we are mandated to operate, the options available to you (the entrant) and all delivery scenarios at play at this current point in time.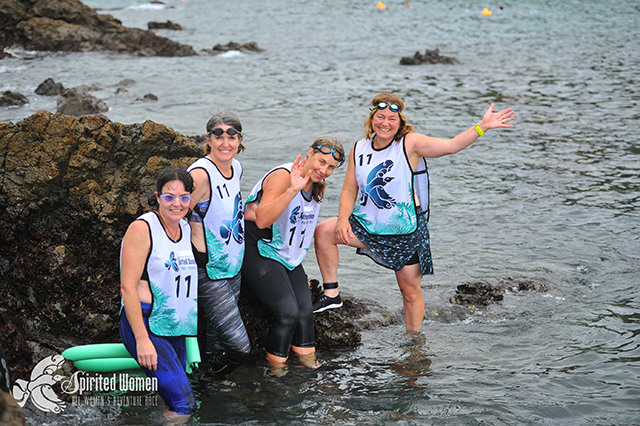 PARTING WORDS
We really want to run our 2022 events and at this stage are confident things will be able to go as planned albeit with restrictions in place. The Countdown is on and we are so excited about the seventh edition of the Spirited Women – All Women's Adventure Race North Island in Central Hawkes Bay & the third edition of the Spirited Women – All Women's Adventure Race South Island in Wanaka. Both events are going to be awesome and we can't wait to see your faces as you come across the finish line.
We will be in touch with our North Island participants on Wednesday 16th February and South Island participants on Wednesday 23rd March 2022 with the ALL-IMPORTANT PRE-EVENT EMAIL, to fill you with all the vital information you will need to make the most of your weekend. Keep an eye on this in your inbox and on Facebook.
In the meantime, we hope you have learned something from this newsletter and are getting yourselves sorted and prepared. We hope the next few weeks will be sunny, filled with adventures and time with your families and teammates, and that you will stay healthy and injury-free.
Kindest regards, Neil, Katrine and Debbie  
THINKING OF ALL OUR WONDERFUL EVENT SPONSORS
Finally, we would like to say that undoubtedly the best way you can show appreciation for the wonderful event sponsors who have got behind this fantastic event is to choose to purchase their brands when shopping. Thank you.
JOIN US ON SOCIAL MEDIA