View web version | Unsubscribe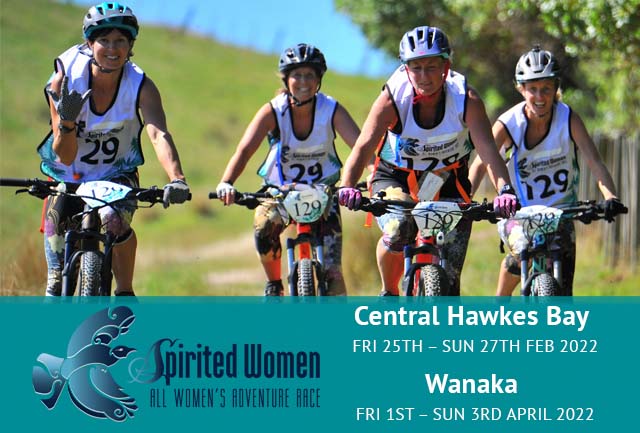 Hi Spirited Women,
With the festive season in full swing, the Spirited Women events team want to take this last opportunity to wish you all a very Merry Christmas and a Happy New Year. Whatever is beautiful, whatever is meaningful, whatever brings happiness, may it be yours this holiday season. We hope you are planning a bit of time off with your loved ones and getting out into the outdoors for a spot of kayaking, trekking and mountain biking. It has been a particularly tough year for us all. We thank you from the bottom of our hearts for standing by us in this uncertain time and we can't wait to see you all on the start line come 2022.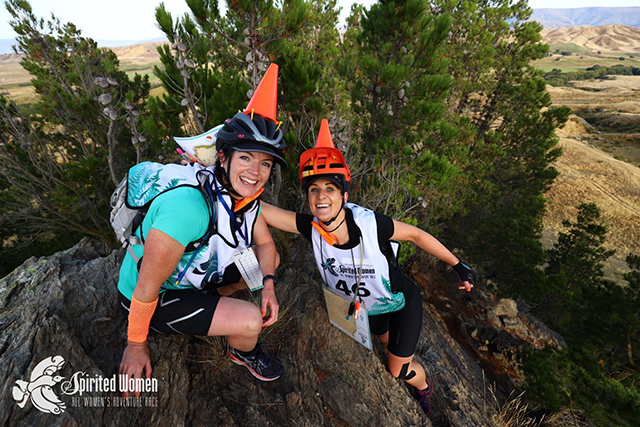 COURSE UPDATES 2022 EVENTS!
SPACES ARE STILL AVAILABLE IN THE CENTRAL HAWKES BAY 2022 EVENT!
Our CHB course will blow your mind, it has a little bit of everything from stunning vistas, rolling farmland, to areas of native bush, we couldn't ask for a more heavenly destination.
If you are still sitting on the fence, then get off it! We promise that you will not be disappointed. Secure your team's spot and register for the North Island event in the beautiful Central Hawkes Bay today. There are still spaces available. Please check out our entry page and terms and conditions here.
LIMITED SPACES ARE NOW AVAILABLE IN THE MEDIUM COURSE WANAKA 2022 EVENT!
We are working our way through our waitlists for all our courses and getting in touch with those next in line. If you are on a waitlist for the medium course and we haven't contacted you, please email debbie@dare2sweatevents.co.nz.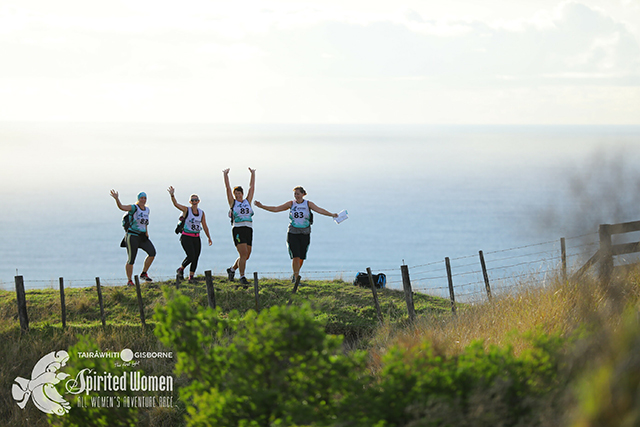 KEEPING YOU IN THE KNOW ON THE WITHDRAWALS AND REFUND POLICY
Due to the outgoing payments, we need to make in the lead up to the 2022 Spirited Women – All Women's Adventure Race event; please appreciate the changing deadlines around the amount of refund you receive. To be as transparent as possible, we will be giving you updates on the refund percentage as it decreases. Please make sure you have read and are familiar with our COVID protection framework, and our withdrawal and refund policies. We do our best to be as transparent as we can be in this ever-changing landscape.
For Central Hawkes Bay:
• 25% Refund – from December 25th – 25th January 2022
For Wanaka:
• 50% Refund – from December 25th – 1st February 2022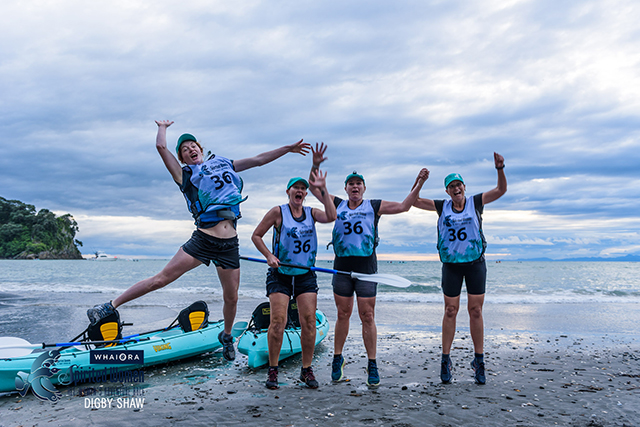 ADDING TEAMMATES TO YOUR SPIRITED WOMEN TEAM
We have noticed that many of you only have one, two or three team members signed up at this stage. Please make sure everyone in the team is connected to the team. The easiest way of adding new teammates to your Spirited Women's team is by the new teammate making the registration themselves. This is simple and easy following the below instructions.
The new team member/s need to create an Event Plus profile or login to their profile if they already have one;

For the North Island event, click here – Central Hawkes Bay
For the South Island event, click here – Wanaka

Click 'Join a team' or 'Register myself'
Enter the code (PLEASE INSERT TEAM CODE) and click 'apply' when asked for which will automatically add them to the team, as per below image
Then add their personal details and continue on with the registration
Team Captains, if you have new teammates, please pass on the above step-by-step instructions AND please remember to include your unique team code which can be found in your Event Plus profile or on your confirmation email.
Need some assistance, get in touch here.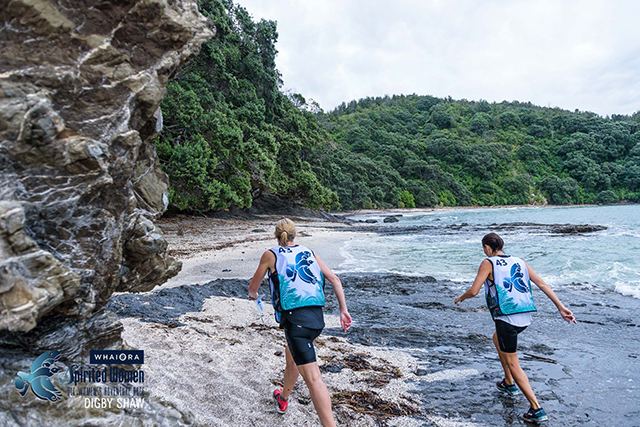 ADVENTURE RACING WOMEN
Is the 2022 Spirited Women – All Women's Adventure Race going to be your first-ever adventure race? Need To up-skill fast?
So many factors come into play with adventure racing so along with doing some physical training it is also important to practice and up-skill in all of the areas that make up a great team! But where do you start? Join Kym from NZ Adventure Retreats for a crash course to get you and your team up to speed- fast, for your next adventure race.
Matakana/Tawharanui- February 12th and 13th 2022 (Auckland)
It will be a small group of like-minded women who are all on the same learning journey, so it doesn't matter what your fitness levels are or how experienced you are (or aren't). Book your spot by emailing kym@nzadventureretreats.com or go to the website for more details on the link here.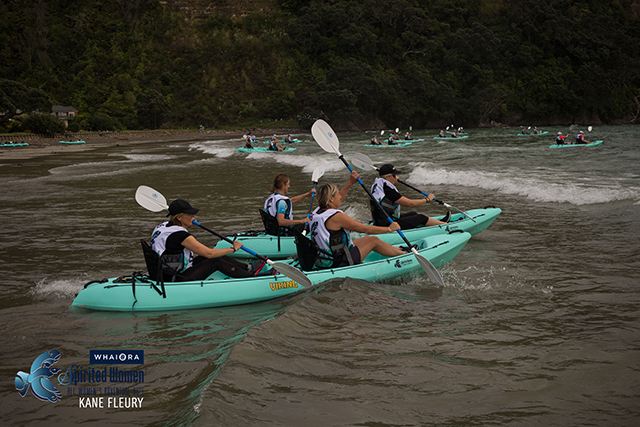 ZEFFER CIDER INTRODUCES SLACK MA GIRDLE!
We're very excited to share this special Reserve Range cider with you! Our 2021 Slack Ma Girdle is crafted from more than 50 cider apple varieties, some of which we've grown right here in our (little) orchard at our cidery in Hawke's Bay. This marks the first cider we've bottled for you using our very own apples
To craft this special drop, the cider was pressed and then transferred without clarification into old wine barrels. We let the juice start fermenting naturally, as we tend to let our reserve range ciders ferment 'wild'. This adds a layer of complexity to the cider and an element of uncertainty that allows this special juice to seek its own path. After its 5 week wild fermentation, the cider was aged on lees for a further 6 months before racking and bottling.
At 6.7% ABV, our Slack Ma Girdle is full-bodied and dry with a deep amber hue. It has ripe apple and tropical fruit notes on the nose and a firm, challenging tannin structure on the palate, making it a great cider to pair with food.
We've made a very small quantity of this one and it's available exclusively from our online shop, so head on over to scoop yours up: https://www.zeffer.co.nz/shop/slack-ma-girdle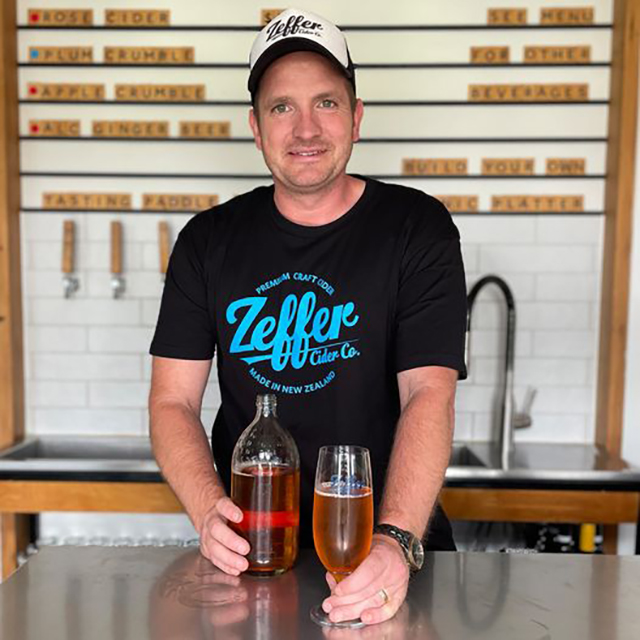 FINISHLINE FEELS FROM TEAM ZEENYA
Let's talk about finish line feels! Sometimes they're overwhelming and sometimes it's just pure relief to have finished. We can't wait to meet you all at the Event Expo and Prizegiving, there's nothing quite like hearing all the race details from those that got out there. Bring it on ladies! Let's do this!
Countdown to race day is on!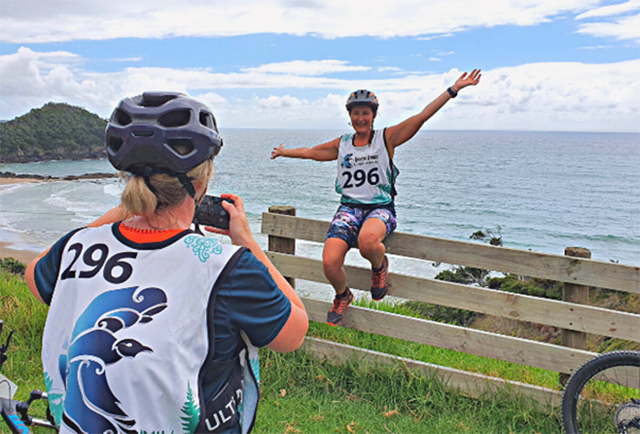 SALMING CHRISTMAS SALE!
The legends over at Salming are having their annual Christmas sale! Go and grab yourself 20% off EVERYTHING!
Who wouldn't want a shiny new pair of their Trail 6's sitting under the tree to keep their motivation up!!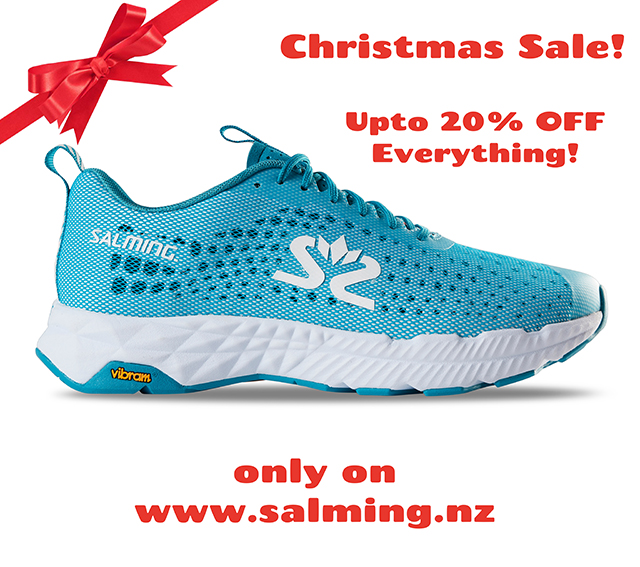 PARTING WORDS
Wishing you all a stunning summer full of adventures, love and laughter. We are looking forward to seeing you all again in 2022 and have all our fingers and toes crossed that we will be able to deliver our events without any further disruptions or challenges. Kia Kaha ladies. We will be back in touch in late January with more event-related content to help you with your final event preparations.
Kindest regards, Neil, Katrine and Debbie
THINKING OF ALL OUR WONDERFUL EVENT SPONSORS
Finally, we would like to say that undoubtedly the best way you can show appreciation for the wonderful event sponsors who have got behind this fantastic event is to choose to purchase their brands when shopping. Thank you.
JOIN US ON SOCIAL MEDIA